FITZHUGH KAROL: WINGS
OPENING RECEPTION: THURSDAY, FEBRUARY 25, 6-9 PM
FEBRUARY 25 - APRIL 3, 2016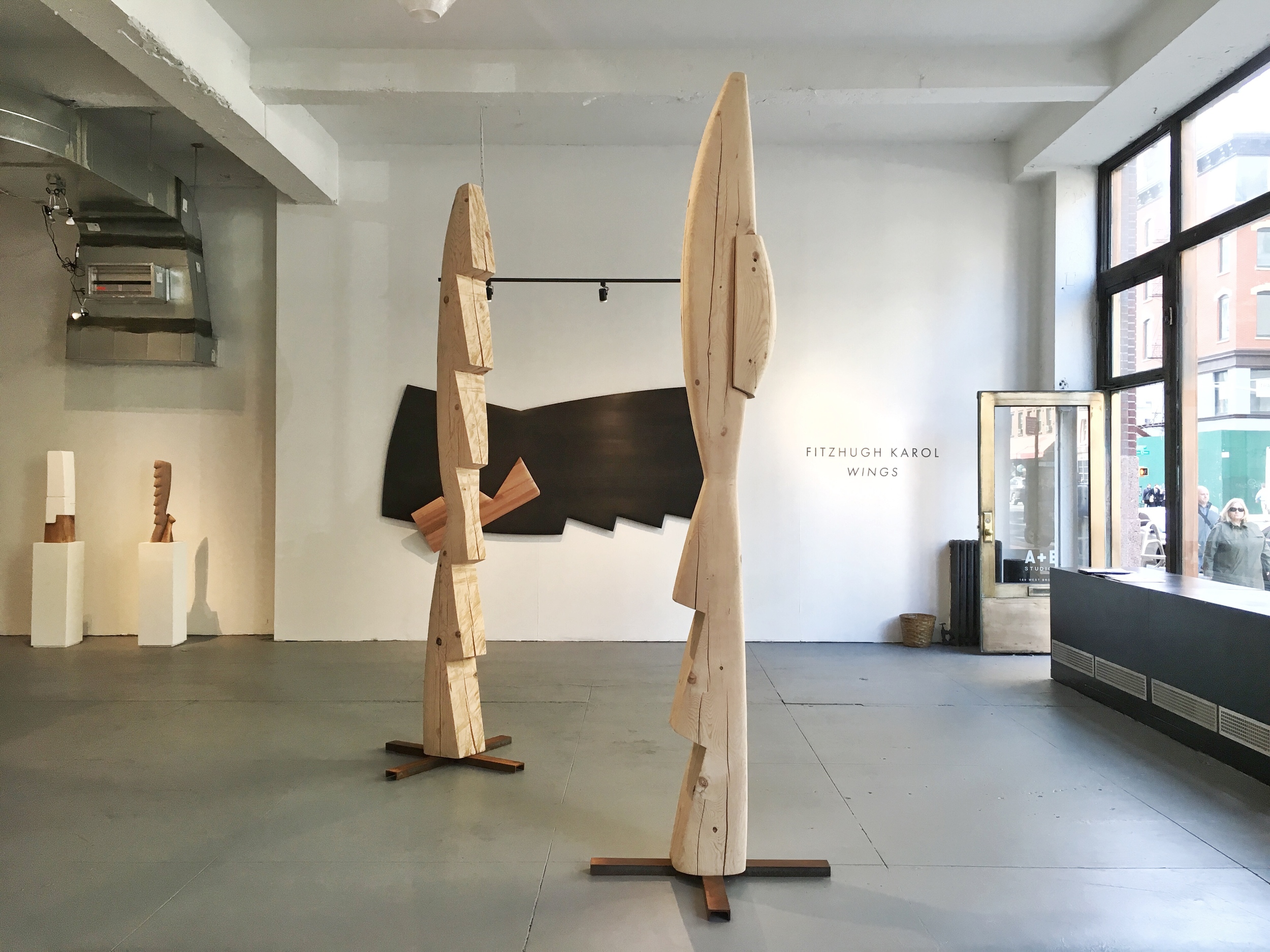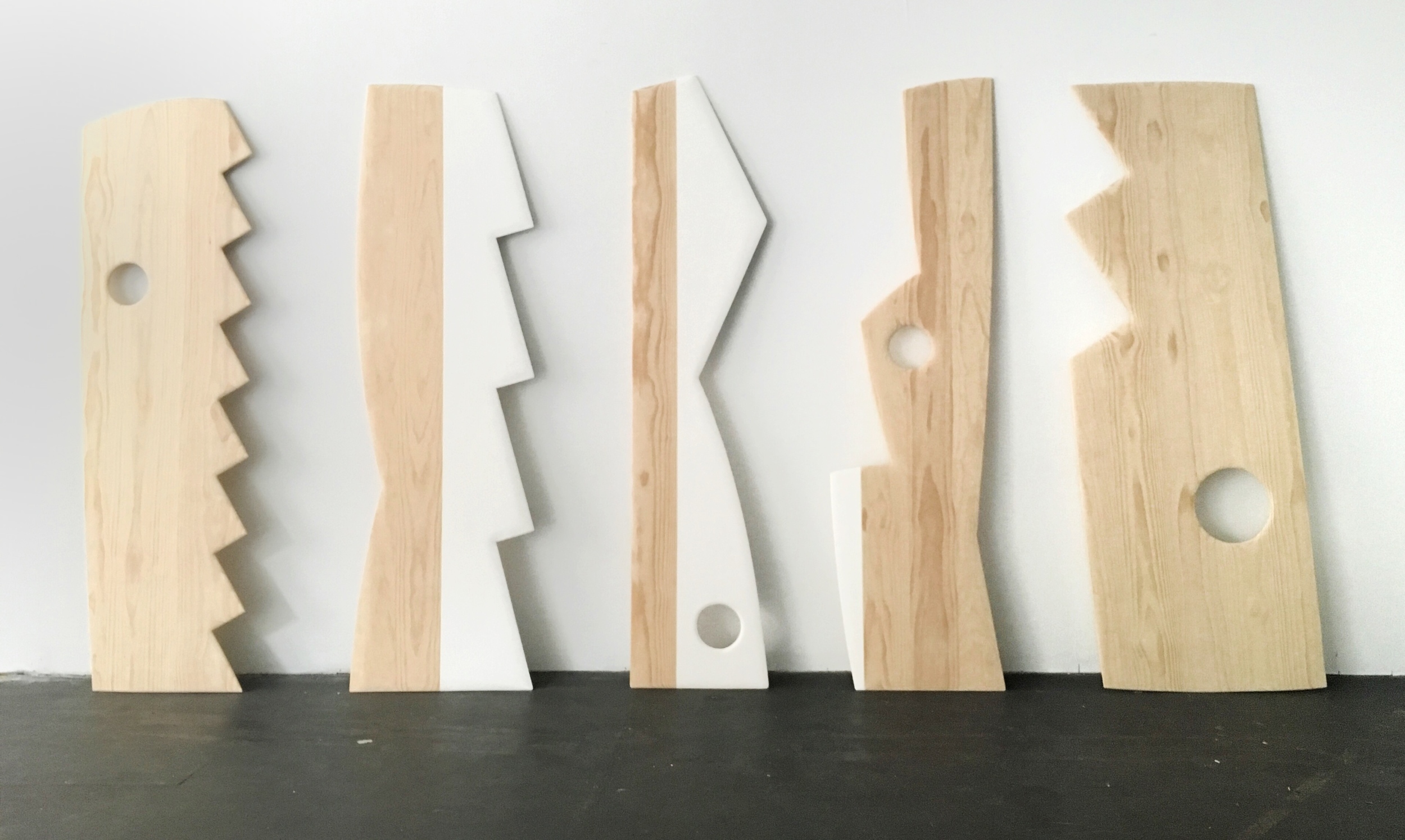 A+E Studios is delighted to present Wings, the first New York solo exhibition from Brooklyn based sculptor Fitzhugh Karol, opening Thursday, February 25 from 6–9 pm. A graduate of the Rhode Island School of Design, Karol works in a variety of media creating dynamic compositions of abstract shapes and contrasting scales inspired by actual and imagined landscapes from his childhood and travels. Referencing familiar landscapes and recurrent patterns, these carved forms explore the rudimentary imprints left by humans on natural landscapes.
Referencing such ubiquitous and fundamental elements as the simplistic geometrical silhouette of a set of stairs, Karol's creations strive to invite interaction from the viewer. Karol's wooden forms are coded, familiar, and sensual. Deliberate carvings across its surface produce intimacy and incidence that evoke the human imprint upon a vast landscape. While a representation of our surrounding environment, Karol's work is a visualization of connection and an attempt at reconciliation, bridging the gap between the landscape and human scale.
Taking over the A+E space in Tribeca, Karol's whimsical wood carvings and three-dimensional steel maquettes are both familiar and uniquely new; at once, embodying innate ancient shapes associated with early human pattern as well as being undeniably contemporary, the works seem to exist outside of time. The show works as a unique bridge between the functional and impractical. The artist's work designing furniture sees him employ the traditional skills used in wood working to create objects that are, by nature, dysfunctional: only to be enjoyed aesthetically as art objects. It is in the tension between design and artistry that Karol finds his stride and produces both a visually stunning and provocative group of works: Wings.